Your wedding day will showcase a variety of unique details, from original centerpieces to exclusive floral arrangements.
All of these beautiful details will be reflected within your wedding album, as will your precious wedding day moments. You can showcase them beautifully through photography, letting you revisit the magic of your nuptials whenever you desire.
There is no doubt that your wedding album will be full of stunning photos. However, you can make your collection of images even more diverse with the use of black and white photos. In fact, there are many benefits to black and white photography.
Here at Christina Wehbe Studios, as a Chicago wedding photographer, I believe that black and white photos can be a stunning addition your wedding photo collection. That's why I have put together a few reasons as to why you should capture some black and white photos of your Chicago wedding day. If you would like to discover some of the many benefits that black and white photos offer, be sure to continue reading:
Vintage Is All the Rage. Vintage is very appealing, especially in the wedding world. You can create a vintage appeal with your wedding photos by capturing black and white images. The black and white color scale will provide a sense of elegance and sophistication. And, it will create a sense of timelessness within your wedding album.
Focuses on What's Important. You have likely chosen a stunning venue for your nuptials. This beauty can be distracting, especially within your photos. Choosing to capture some black and white photos can help to create focal points within your images. You and your partner can shine as the maintain focus within your black and white photos.
Showcases Your Best Features. You will certainly appear flawless on your wedding day! However, there are still events that could arise that may present its own set of flaws. Whether it is a spot on your gown, or your partner's wedding attire, or you and your guests being flushed from dancing and celebrating, black and white images will help you forget about them! This sophisticated color palette will help to naturally hide any imperfections.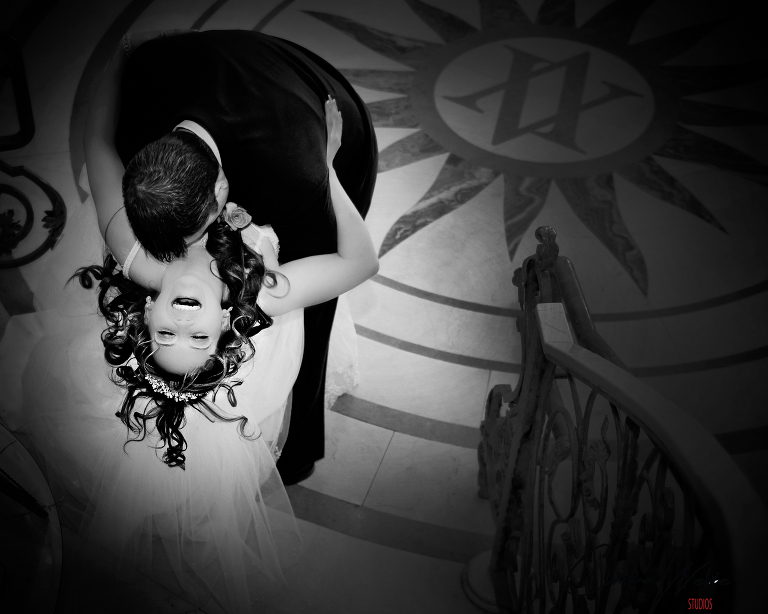 The Lack of Color Accentuates Emotions. A high-contrast black and white photo can show the emotions on the subject's faces much easier than colored photos. Depending on the situation, I personally prefer black and white photos because of the mixed lighting, as the orange/magenta/green/blue DJ lights distract from the extreme joy on my couple's photos sometimes. I still love colored photos because it reminds the viewer of the party time and setting. However, some of the photos I will convert to black and white, so that they don't distract from the emotion. I also love backlit photos, where I use the light on the back and hair of my clients as it is very flattering to their form, and it gives a feel of high-fashion when it's converted to black and white.
The gorgeous appeal of a black and white color scale for your photos will certainly pop within your wedding collection. These are just a few of the many benefits that black and white photography can offer to your wedding day. Here at Christina Wehbe Studios, as a wedding photographer in Chicago, I believe that your wedding album should showcase a variety of images, including black and white photographs.