You can showcase your professionalism with the perfect corporate headshot!
Chicago is full of fulfilling business careers. You are one of those that are making their way up the corporate ladder, contributing wonderful business deals to the Chicago economy, or running your own business. Therefore, you will want to obtain fantastic personal branding photos and corporate headshots, depending on your industry, which will help in making a name for yourself. With the many business opportunities that can offer you the career path of your dreams, you will certainly need to stand out from crowd.
Applying for a new job, representing your business professionally; you will need a memorable profile. One way to ensure that you are noticed and remembered is to showcase a professional headshot. Not only will your applications or profile be noticed above others, but they will be able to form a bond with your photo before they even meet you.
I believe that photography is a powerful tool and can even help you move up in the corporate world! That's why, here at Christina Wehbe Studios, as a Chicago headshot photographer, I have put together a few tips on how to capture the perfect Chicago corporate headshot. Keep reading to learn how you can make an impression with yours:
Your Expression. An expression can say a lot about you, your intent, and even your work abilities. When capturing your corporate headshot, be sure to keep your expressions natural. The best expressions to showcase in a corporate photo are thoughtfulness, professionalism, and your charming smile. As a professional photographer, I like to strike up conversations with my clients, getting them to talk and laugh while having their photos captured, which promotes natural and beautiful portraits. My main objective is to showcase you as strong and trustworthy, yet approachable and friendly.
Posture and The Angles of Your Face. You have very distinct facial features and angles. These details make you who you are and can help people remember your name. However, if you want to make your facial features prominent, you can pay attention to the way you angle your face. Correct posture is the best way to showcase your professionalism and show that you hold yourself with confidence. I will guide you through your photo session, positioning perfectly to showcase your best features.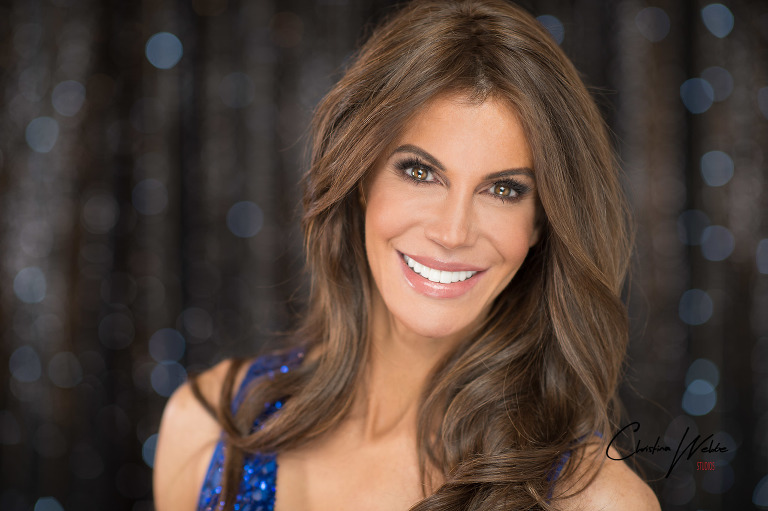 Using Your Eyes. Eyes hold such importance. They are the most significant features on a face. You can communicate so much with a single look. Your corporate headshot is the perfect opportunity to send a message using your eyes. Whether you want to showcase that you are determined, or that you are a shark in the business world, your eyes can get the job done.
Dressing the Part. Although your headshot will mainly showcase your shoulders and up, you will still want to dress the part. Pay attention to the clothing that you choose for your photos. Professional, flattering clothing is a must. Be sure to set out modest jewelry and clothing. Also, if you are a woman, your makeup should be highlighting your features, yet barely visible. The hair and makeup artists I work with at my studio are amazing in headshot makeup applications! You will appear yourself, just more radiant. We will make sure that your photos are appropriate for your specific workplace. Dressing the part is just as important as presenting the right facial expressions.
As a business professional, you strive for success! A corporate headshot is the best tool for promoting yourself professionally. Here at Christina Wehbe Studios, as a headshot photographer in Chicago, I believe that photography can be such a beneficial aspect for your career.