Your wedding photographer will be a big part of your big day.
Your wedding day is guaranteed to be a day filled with magic and romance. You and your partner are taking a huge step together and throwing an unforgettable celebration to honor your new commitment. And, what better way to ensure that your wedding day is unforgettable than to hire a professional photographer to capture every precious moment? They can be there to photograph those special moments that you will want to revisit through the years.
It is exciting when you begin planning your wedding photography. The internet offers many incredible sources of inspiration, and present gorgeous wedding photos that you may have even fallen in love with. You may even want to present these shots to your photographer and compile a shot list.
I believe that every photographer presents their own unique elements to each individual wedding, to create a stunning display of photos. That's why, here at Christina Wehbe Studios, as a Chicago wedding photographer, I have put together a few reasons as to why you don't need to provide a shot list to your Chicago wedding photographer. To discover why you should trust your photographer, be sure to continue reading:
Your Photographer Will Prepare with You. Here at Christina Wehbe Studios, I fully prepare a photography timeline with all of my clients before the big day. I will provide you with a questionnaire six week prior to your wedding day, which will assist me in building a photography timeline for you. I always include a family portrait checklist, which I will assist you with developing, so that no photo goes uncaptured.
Your Unique Wedding Should Be Highlighted with Unique Photos. When you planned your wedding, you created every detail to be unique, and to complement the relationship you have with your fiancé. From the décor to the traditions, everything has come together to form your dream wedding. Your photographer will be able to highlight these one of a kind details and tell your very own wedding story. By not restricting your photographer to a specific shot list, you allow them to capture the most important elements of your big day in a way that highlights creativity and flair.
Your Photographer Is a Professional and Your Hired Them for A Reason. When you first discovered your photographer, you had the opportunity to look over their work with a fine-tooth comb. You were able to explore their photographs and personal style, as well as speak with them about their experience and skills. You then decided that they would make a wonderful contribution to your big day. Now, it's time to enjoy your day and trust that you made the right decision hiring your photographer. If you enjoyed viewing their images, be confident that yours will be just as impactful.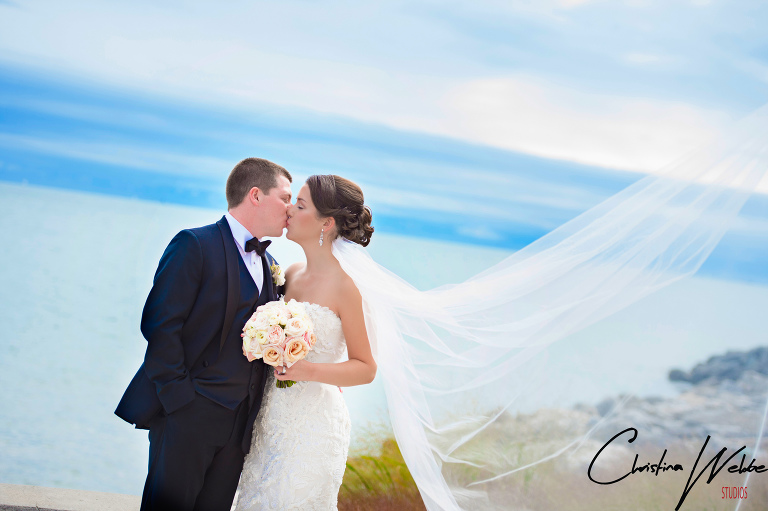 The Perfect Photos Won't Be Planned. Did you plan to meet your fiancé? Did you plan to fall in love with each other? Your love story wasn't likely planned. Every magical moment in your relationship happened organically. This can also be said for your wedding photos. Most of the time, the perfect wedding photos aren't planned, just as your relationship wasn't. If you work too hard to plan your flawless wedding photos, you take away the opportunity for natural and stunning images to be captured organically.
Of course, it's understandable that you want to plan every wedding detail to perfection, but sometimes it's best to let perfection happen naturally. Here at Christina Wehbe Studios, as a wedding photographer in Chicago, I believe that an experienced wedding photographer will present you with a unique array of images that you will truly be proud of.