Reviews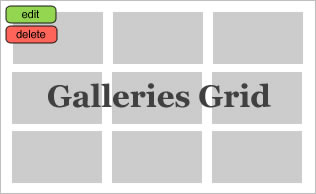 "By the time I walked out the door I felt incredible, every woman deserves to feel this way. I decided to be photographed by Christina Wehbe studios for professional headshot, I just started a business and I needed a professional headshot and then the boudoir shoot was my 30thbirthday gift to myself
During the photoshoot, I was just excited, and Christina would show me some of the photos and it just reenergized me because they are so incredible and so beautiful I was just excited to do the next pose or try on the next piece of lingerie. Christina showed me one of the shots and immediately like yeah I'll hold this together, we need more of these. It's just the most stunning light it makes everybody look beautiful. I think that boudoir photography helps women own their femininity because it's a personal experience and also Christina allows each client to have a lot of say in their shoot, and what lingerie they are wearing, how their hair and makeup are done… so it's really the client's control on the shoot and Christina direct it to make it beautiful
Christina helped me pick one of my favorite boudoir photos and she transformed it to look like it's hand painted and it's stunningly beautiful and that's the one photo I keep on my wall to remind myself to own my femininity and own my confidence. When I saw the photos for the first time and I got to take them out and put them on the wall it was a really special moment, they were absolutely stunning. I could not have been more happy with what Christina produced. I wanted the experience, it's a very glamorous process and I've always wanted to do a boudoir shoot, I am kinda at the prime of my life and I wanted it captured. You know it's empowering, it made me feel confident and it gave me the reminder that I am this CEO and I am beautiful, confident and strong, Yes, I use the photos as a daily reminder that I can do this."
Caitlin Darcy :: 2018
 "Working with Christina is not just about capturing a good headshot, it's about the entire experience. My day started with hair and makeup. I had several wardrobe changes. Christina gave me direction on how to pose for the best angle. Her lighting is so fantastic that my photos needed little to no touch ups. I'm the biggest critic of myself in pictures, but I left my day-long studio session with eight photos that I absolutely loved!
Christina appreciates detail and has a good eye. She is professional and always responsive in the days before and after your photo shoot. Don't hesitate to book Christina! You'll have fun in the process and leave with some amazing shots!"
Tina Daniels :: 2019
Christina is an amazing photographer!
My husband requested a photo portrait of me. He really wanted a glamorous, "Hollywood style" portrait and he found Christina's studio online. As an older woman (I was 65 at the time we did the shoot) and someone who had never done a professional photo shoot other than ordinary professional head shots for work, I was very nervous.
Christina scheduled a generous and informal preliminary session at her studio to get to know us and find out more about what we were looking for in the shoot. She consulted on the phone about outfits to bring for the shoot. On the day of the photo shoot, she provided a professional to do my make-up and hair. Christina immediately put me at my ease and was again very generous with time… spending an entire day taking photos. About two weeks later, she helped us look through hundreds of photos on a large screen, grouping them to help us make easy and quick choices among them before working on the large subset we chose for editing.
When we went back to make our final choices from among the many fully edited and beautifully mounted photos, we were incredibly happy with the results. Christina had captured different moods and expressions, each beautifully evocative. It was as though she somehow knew not only my personality and character but also could see them through the eyes of my 45 year partner and love. I would recommend Christina without hesitation. She is an amazing professional and a really wonderful person as well."
Alison Hilsabeck :: 2019
"I couldn't be happier with my decision to use Christina Wehbe Studios for my boudoir session! She is so much fun to work with and I felt completely at ease in her studio. Christina pays attention to every detail and it shows in her photographs. She was incredibly patient and was able to get the perfect shots! I am absolutely in love with my photos. The quality of the product you will get from Christina is flawless and I will definitely be hiring her for future photography sessions."
Leigh Carlson :: 2017
"if you are looking for someone to capture one of the biggest moment of your life Christina Wehbe is the best. I am a type of bride that's into details from beginning to end, capturing all the small details and the most memorable one that I am sure to miss on the day of my wedding. Prior to hiring Christina Wehbe my husband and I went to her studio, sat with her and discuss all of what we expect and want from our photographer. After interviewing 2 different photographers we came to conclusion that Christina Wehbe is the right one for us. She is a very friendly woman and very passionate about photography. She guided me throughout my planning and helped me with some idea as well. On our last consultation I mentioned to her what type of photos I would like, for example the precious moments of capturing my husband's face as he watch me walk down the aisle, the smiles and joy on our guests face and all the other precious moments that I will surely would love to look back from as we look at our album. As the big day came and end it surely felt that it went by in a blink of an eye, and as my husband and I looked through all the amazing photos that Christina and her team captured we couldn't believe how much we'd missed. Christina and her team was great on capturing all the small details like I have mentioned, she is so good on taking photos that looking back at it makes me feel like its my wedding day all over again, Christina did not miss a thing capturing everything from beginning to end. Christina Wehbe surely met our expectation and more. I am sure to use her again for everything that i would like to be captured and document. Her work is not only marvelous but also magnificent. If someone would ask me who should they use as a photographer Christina is my bet, She is a passionate and an artist when it comes to photography and we couldn't have ask for more."
Cathy Martinez :: 2017
"I rarely write reviews but after our wedding in May of 2016, I was actively looking forward to writing this one. My wife and I decided to have a 75 person wedding in downtown Chicago and really wanted to have an intimate event with just close friends and family.
A little background. My wife and I have extensive experience working for Fortune 500 companies and running an active business of 300+ team members. I have met some incredibly professional people in my career, but none of them came close to the passion and dedication that Christina shows in her work. Her attention to detail was impeccable. She has a very well thought out and mature approach to gathering all of the required information about your big day well in advance and does everything to ensure that you can just focus on your loved ones on your big day.
With two weeks to go to the wedding, Christina already knew who the most important guests were, what photographs we absolutely wanted to take with whom, when that would be, down to where we would be standing. It was some of the most efficient project management I'll ever see in my life. At a wedding, you hope to get a few pictures that are truly great that you can hold on to forever. Christina's methodology allowed us to create and I mean this…HUNDREDS of photos that we could frame with pride. Our guests only had one question after the event: "Who was the photographer you guys used, because we want to use her for our upcoming wedding."
However this review wouldn't be complete without my talking about Christina's personality and how it influences her work. There are five words that I can use to describe her: calm, thoughtful, patient, knowledgeable and passionate. Her patience in getting just the right shot, the right angle, the right moment was endless. She used humor to keep us calm and is a picture of it herself at all times. Oh man, does she know her stuff. My understanding of photography was limited, but when I heard her resume, my jaw dropped. One look at the amount she has invested in her equipment and hearing her talk photography convinced me that she knew her profession inside out.
Maybe the greatest picture she took of us reflects both her thoughtfulness and passion. After a long day of wedding photography, at the very end of our engagement session, I showed her a photograph that my parents took on their wedding day, I asked her if we could try to replicate it. Try? Christina immediate got to work putting us in the correct pose, down to the last detail of how many fingers were open on my late fathers hands in the shot. The photograph was a centerpiece of our wedding and now our living room, where that photo sits side-by-side my parents. Christina immediately understood the importance of taking that picture right and made it her mission to get what I wanted done. Something she does for all of her customers.
The single best decision we ever made at our wedding was picking Christina to be our photographer. My wife and I cannot possibly recommend her more."
Farhad and Huma Fatakia :: September 2, 2016
"Not only is Christina so sweet and easy to work with, she is also very professional and definitely knows how to put you at ease. She took her time to ensure I was comfortable. I appreciate her patience with me since it was my first boudoir. The end product that she delivers is absolutely beautiful and well worth it. Every woman should do a boudoir at least once in their life…Christina is the one I would highly highly recommend to do the job for you! Thank you Christina! xoxo"
Grace Ortiz :: September 20, 2016
"We loved Christina- she took great photos for us and made my whole wedding day run very smoothly which made me feel way less stressed! We ordered a disc from her which provided tons of photos, all of which she edited. Christina always responds to emails and phone calls, takes your wants/needs into consideration, and knows how to take beautiful photos. Could not have been more pleased!"
Dena McFerrin :: December 15, 2014
"My wife and I got married in September, 2014 and chose Christina Wehbe to be our photographer. She was our first appointment with a photographer and our last. We instantly liked her. She had a warm, friendly personality and seemed to be very experienced and confident in her abilities. The sample work that she showed us was excellent! Christina did our engagement session in downtown Chicago and the photos we received were beautiful. Her knowledge of lighting, background, etc was very apparent. We could not be any happier with the photos. Not only does she do amazing work but she is so kind, helpful, patient and makes you feel so comfortable. On our wedding day, Christina brought a second shooter with her to help. His name was Timmy and he was awesome. The two of them worked so well with each other, almost inside each others' heads, they knew what they wanted to do next. All the while, they both kept everyone cheery, calmed our nerves, and offered in any way possible to help out. The shots they took from that day were absolutely beautiful. As a guy, I'm not a huge fan of posing for pictures, I've never thought of myself as photogenic, but I was wrong. I actually found the experience so pleasant that I could see it in our pictures. All of the smiles in our photos were genuine. Christina and Timmy made us smile without asking us to smile. One would make us laugh while the other captured the moment. At the reception, they were always in the right place at the right time, capturing every touching and hilarious second with their cameras. You couldn't ask for a more professional, genuine, friendly photographer. Everyone at the wedding and those in the bridal party all said they loved our photographers. My wife and I were so incredibly happy with our choice in Christina Wehbe photography. They were absolutely perfect for us! Thanks Christina and Timmy!!!"
Jill Shackleton November 20, 2014
"Christina is not only an amazing photographer but an awesome person as well. The most important part of my wedding was my choice in photographer so I was just a little picky in choosing the right person. However, I knew immediately after meeting with Christina that she was the one!! Not only is she a warm, kind and bubbly person that is a joy to be around, but she takes FANTASTIC pictures!! She was great at responding to all my emails and texts that I sent her from the first day I contacted her up until TODAY!!! She was also very patient with our families & was very flexible with the schedule, even with our wedding being in the afternoon!! We are so pleased with our pictures and couldn't have found a better photographer for our day. Simply put, she was the best investment we made for our wedding day. We have gained a photographer (and friend) for life! Thanks Christina FOR EVERYTHING!!! xoxo"
Carol Kraus :: 09 25, 2013
Please read more raves and testimonials from our clients on Facebook, google page and on our social networks platforms.
Copyright @2023 Christina Wehbe Studios