Have you ever went through a transformation in your life? It's letting go of an old mindset or look and embracing a new one that represents who you really are. I went through many transformations in my life. When I was a teenager I went through my first transformation that wasn't guided or informed, and nowadays I still experience transformational experiences that change my life and makes me see and get to know who I am better.
A transformational experience is a very conscious thing to go through. At our photography studio in Laguna Beach Orange County in California, we help our clients shed their old image off and embrace who they are today, who they are becoming and show them the best version of who they are. Sometimes my clients need their photos for personal branding, sometimes they need it to create a legacy album for themselves and their families, sometimes they just need a headshot and since all of our portrait photography studio experience include hair and makeup styling, our clients always opt to have some portraits done and they absolutely love the experience.
We start with the consultation. Our consultation is an informative session. We show you what the experience is like, we get you comfortable with the studio. Most of our clients are normal people like you and me and not celebrities who are used to having their celebrity portrait done on regular bases, now that I'm thinking I can surely say that most of my clients haven't been in front of a professional photographer in the last 10-20 years.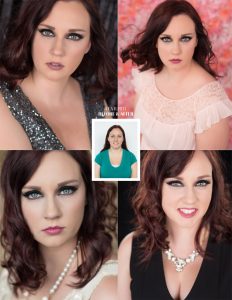 Sometimes my clients opt to have a celebrity style experience, it's what we call a Vanity Fair Magazine style experience, where all of their portraits are photos that are over the board, props, makeup, dramatic sets, and poses, or sometimes they opt to have character portraits done, and that's what they get. I personally always advise my clients to have a multi-genre portrait session. In the multi-genre session, we start with the headshots, then we move to portraits then we do one boudoir set, then I create a piece of art of them out of one set, this is the photographs that turn heads when they frame it and enlarge it on a metal print or big canvas in their homes, this is what I call their personal MonaLisa 🙂
A transformational portrait session isn't about the hair and makeup styling, or about the dress or wardrobe or props, it's about your attitude and your new you that you are ready to embrace and show off to the world. It's about owning your powers and #OwnYourFemininity and loving who you are becoming and growing into. We often change and transform in our lives and It is fantastic to have memories of the transformation every 3-5 years. My personal transformation takes place every two years, I grow out of my old Christina Wehbe and I embrace what I've learned and became in the past two years and I own it. Owning your femininity and knowing the effect of your transformation is a powerful thing to know about ourselves.